I strive to provide a warm, compassionate, non-judgmental, safe place for individuals to express their emotions, thoughts, and experiences. I help my clients navigate challenging adult relationships with partners, family, and friends. My goal is for my clients to replace those feelings of sadness, shame, and uncertainty with feelings of empowerment, independence, and joy.
I am passionate about working with individuals healing from abusive narcissistic relationships, divorce, loss of a loved one. Admitting you can't do everything on your own, is the first step toward achieving wellness. The more support you gain, the better equipped you will be to take on bigger challenges and achieve more success.
---
Please contact me to schedule a free initial consultation.
561-220-4567     |     Send Email
---
We delight in the beauty of the butterfly, by rarely admit the changes it has gone through to achieve that beauty.

– Maya Angelou
The Benefits of Therapy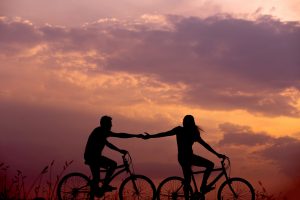 Psychotherapy can be an effective tool in providing you with the necessary support and training to overcome the challenges you face. By seeking therapy, you are taking responsibility and action to change what no longer works in your life. Many studies have shown throughout the years that psychotherapy is an effective form of treating and managing mental illnesses and other emotional disorders.
As an experienced licensed mental health counselor, it is my honor to assist you in exploring your core issues and move toward a healthy, fulfilling life. Utilizing a variety of approaches including Cognitive/Cognitive-Behavioral, Emotionally Focused Therapy, Gottman Method, Jungian and Person-Centered, I will work with you to create a treatment plan that is customized to meet your unique circumstances.
With honesty and compassion I will work with you to create an open channel of communication. The goal of our therapy sessions together, will be to help you develop the mental fortitude needed to lead a successful life. Additionally, we will work on the skill of self-compassion, which will allow you to move more easily through difficult times in the future, as well as become a more productive and happier person.
"What you resist persists."

– Carl Jung