Jami Saperstein, LMHC
I am a Licensed Mental Health Counselor serving clients virtually throughout the state of Florida.
I understand the realities and constraints of everyday life which might make it difficult or challenging to seek therapy, so I offer online counseling, via phone or video chat.
I love doing this work because I have been on the other side of it. I've experienced firsthand the life long benefits of good therapy when I needed to learn how to grieve the painful loss I was feeling. As your therapist, it is my priority to create a therapeutic atmosphere that promotes growth and positive change, for you. I look forward to working with you to addresses your challenges and realize your goals. Therapy is a process that can move you toward being the healthiest version of yourself and living the life you desire.
Treatment Approach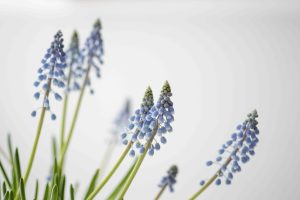 I use a variety of approaches to address my clients unique needs. Many successful treatment plans will utilize a combination of cognitive-behavioral therapy, emotionally focused therapy, Gottman method, Jungian, as well as a person-centered therapy approach. Together we will develop a tailored treatment plan and approach that includes tools to help sustain the growth experienced in regular therapy.
Additionally, there is a growing body of research that supports the practice of self-compassion and mindfulness in psychotherapy. Neuroscience research reveals individuals that practice these techniques are happier, more resilient, and better equipped to heal painful memories from the past. It is my honor and mission to help my clients move past what's blocking them from reaching their full potential individually and in their relationships.
My Divorce Story Recovery
I felt like I was on a constant roller-coaster ride! I had no idea what to do next. Most of my friends were married, and I felt like no one understood what I was going through. I was petrified, distraught, devastated, and felt like a failure. I had trouble eating and sleeping but I tried my best to hold it together for my kids. I was so ashamed and embarrassed about my divorce that I could not even bring myself to walk my daughter into her preschool. I could not handle the thought of any of the parents trying to talk to me and find out why I was getting divorced. Thankfully there was a carpool line so I did not even have to get out of my car and walk into the school.
However, one day I had a teacher conference and I had no choice but to walk my daughter into school that day. I braced myself for the barad of questions I expected to hear. Everyone was so curious what had happened to my marriage. It felt like people thought that divorce was contagious and they had to make sure it wasn't going to happen to them.
Then I saw a sign. It was a small ad on the bulletin board near the secretary's desk. The sign read, Separation/Divorce support group for Women. I would never had seen that sign if I did not have a teacher conference. I knew this was a "sign" that the help I needed was right in front of me! I joined immediately that day. The group met weekly and we shared the issues that we encountered during the divorce process. I also started individual therapy. I had never been in therapy before and was a bit skeptical of it. This is where the real transformation began for me. I learned in therapy that I had become so focused on my ex-husband and trying to help him get better, that I did not even know who I was anymore.
That split-second decision to join that Separation/Divorce support group for Women at the school that day changed everything for me.
I joined a gym, started a new career, and made some new single female friends. And best of all, I was free from my marriage! I learned who I was as a person. I had a chance to start over and was very excited about it. Within a few years I got remarried and had a baby, which I never thought I would do. I became empowered and it felt great! I learned so much about myself and my family throughout this process. I am so thankful I took the leap of faith by joining that women's group and reaching out for help. It completely transformed my life.
Now I feel it is my calling and purpose to help men and women just like me.

– Jami Samperstein
Credentials:
License #: MH1985
License State: Florida
Practicing Since: 2015